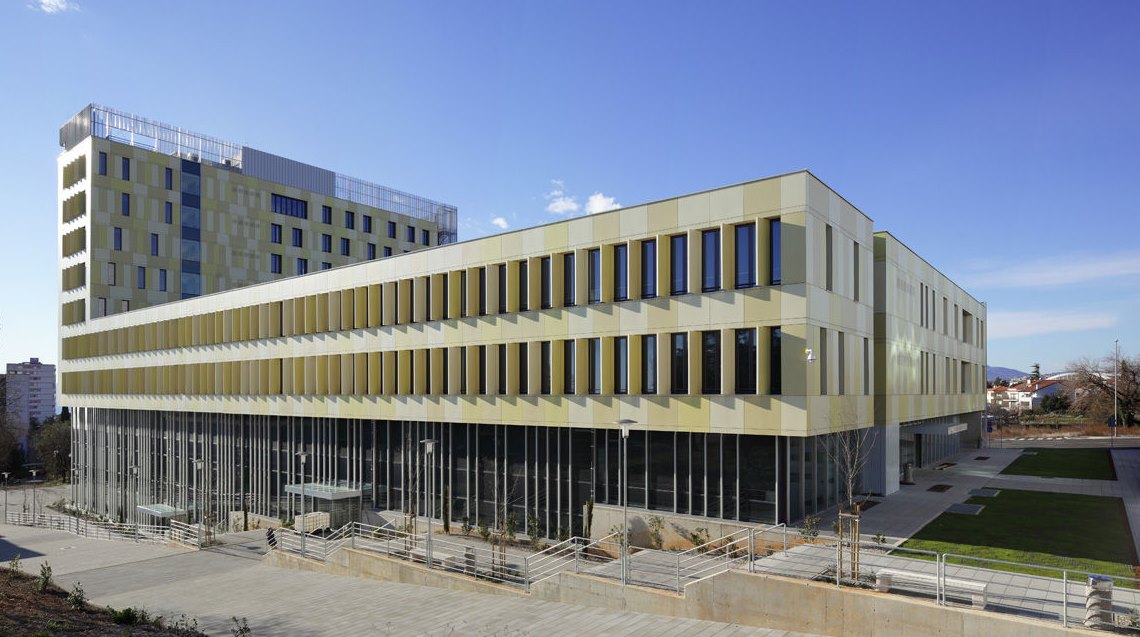 [ X ]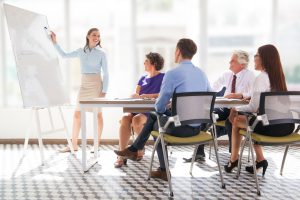 Welcome
The Department of Philosophy at the Faculty of Humanities and Social Sciences in Rijeka was established in 1998, when it launched a four-year graduate study programme, followed by a three-year undergraduate and two-year graduate study programme as part of the Bologna reform.

This department is particular in being the only one of its kind in Croatia that has completely focused on analytic philosophy, which strives to meet the highest standards of clarity, strict logic and rational argumentation, since its inception. Teaching and scientific work at the Department are connected with related practices of British, American and European universities that foster the analytic philosophical tradition. This includes cooperation with similar departments in the region, especially departments of philosophy at the University of Belgrade and the University of Maribor. Therefore, it is not surprising that as the Department developed so did its collaboration with colleagues from European and American universities.

This collaboration primarily manifested itself through participation of teachers at numerous scientific conferences organised by the Department. Scientific collaboration often resulted in teaching collaboration since many guests were willing to participate in teaching as guest lecturers. Thanks to this collaboration, which only grew with time, the Department strengthened its international recognisability, which hopefully had a positive effect on both teaching and scientific activities of the Department. About ten years after the establishment of the Department a need for launching a study programme at the highest level, i.e. a doctoral study programme, has appeared.

This study programme, officially titled Postgraduate University Study Programme Philosophy and Contemporaneity, was launched in 2007 on the basis of a license issued on 19 December 2007 by the Ministry of Science, Education and Sports. The study programme was launched in response to a growing need for additional development of professional and scientific competencies of graduated students at their home university. Also, a doctoral study programme was launched at this department so that students could profile themselves in the tradition of analytic philosophy, which they could not have done, at least not in this measure, at other universities in the country. The interest that students have shown in continuing their education was, therefore, one of the main reasons for launching a study programme at the doctoral level.

Furthermore, an important reason for launching a doctoral study programme was the need of scientific education of teachers necessary for the Department's staff expansion and, consequently, reduction of external associates. This was successfully realised since four students who have completed the doctoral study programme are employed at the Department (Zelić, Čeč, Vidmar, Jurjako). Also, it must be stressed that currently there are no unemployed PhD holders who have acquired their degree in this doctoral study programme and that each academic year a sufficient number of students is enrolled, which demonstrates a continuous interest in the programme.

The connectedness of this study programme with related programmes in the world and established collaborations have to a certain degree contributed to good student and supervisor mobility in the study programme. Apart from a large number of foreign guest lecturers, a certain number of our students and postdocs had the opportunity to spend some time at foreign universities.

We believe that elements of connectedness and internationalisation have contributed to the quality of the study programme. We consider that this is reflected in the fact that a considerable number of our students is capable of participating at international conferences as active presenters, with some of them publishing in indexed national and also international journals.

Department members were among the founders of the Croatian Society for Analytic Philosophy (CSAP, http://hdaf.ffri.hr/). Current president of the Society is Prof. Boran Berčić, whose predecessor was Prof. Elvio Baccarini. CSAP and the Department co- organise the annual international conference Contemporary Philosophical Topics, which is traditionally held since the establishment of the Department in 1998. Also, the Department and CSAP co-organise so-called Senior Seminars, i.e. invited talks of national and foreign philosophers at which their work is discussed in the form of short presentations.
The Department also publishes the journal The European Journal of Analytic Philosophy (http://www.ffri.hr/phil/casopis/editorial.html). Assoc. Prof. Luca Malatesti and Prof. Majda Trobok are editors in chief of the journal and Asst. Prof. Marko Jurjako is the journal's Secretary. The Department is actively involved in the organisation of and participation in international conferences and doctoral courses at the Interuniversity Centre in Dubrovnik (IUC, http://www.iuc.hr/index.php).
Currently the Coordinator of the study programme is Prof. Nenad Smokrović, who holds the rank of Permanent Professor. His research interests include: philosophy of logic, theory of rationality, theory of mind and scientific research methodology. He has published two monographs, two edited volumes and a number of scientific articles in national and international journals and conference proceedings.

He has participated in a large number of conferences in the country and abroad. The Secretary of the study programme is Prof. Iris Vidmar. Her research interests include ancient philosophy and epistemology. In 2010 she obtained her PhD with the topic Epicurean Epistemology under the supervisorship of Dr. Filip Grgić. She has participated in several national and international philosophical conferences in Dubrovnik, Rijeka, Bled and Berlin. She has published scientific papers in journals Croatian Journal of Philosophy, Prolegomena and Philosophical Research, a monograph Ancient and modern age epistemology (co-authored by Snježana Prijić-Samaržija) and a textbook Philosophical writing without philosophising (co-authored by Luca Malatesti and Filip Čeč).
[ X ]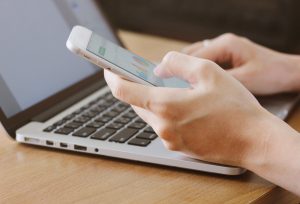 Contact us
Philosophy PhD Programme

Faculty of Humanities and Social Sciences
University of Rijeka
Sveučilišna avenija 4
51000 Rijeka Croatia

Doctoral Programme

Director Prof. Nenad Smokrović: nenad[at]ffri.hr
[ X ]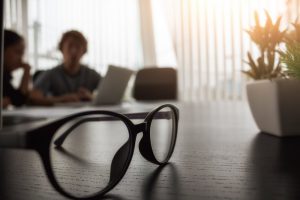 Programme
Programme on Croatian language - link
Programme for II. semester 2017/2018 on Croatian language - link
[ X ]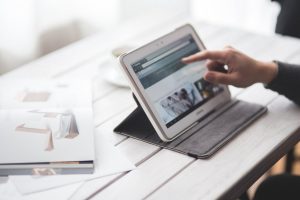 [ X ]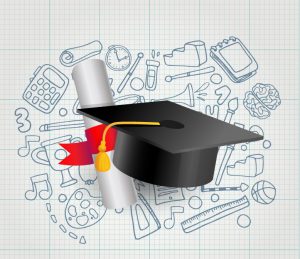 How to apply
Applications for 2017/2018 entry are now open.
The call for applications, in Croatian, is available here: link
The Faculty of Humanities and Social Sciences (Filozofski fakultet) of the University of Rijeka announces the CALL FOR APPLICATIONS  to the "Philosophy and Contemporaneity" PhD programme starting the winter semester of the academic year 2017/2018 for a total of 10 students. The postgraduate doctoral study programme "Philosophy and Contemporaneity" is organized in a period of six semesters for full-time students or 10 semesters for part-time students. In order to apply, candidates should have completed a relevant university undergraduate or graduate degree or master in the philosophy, humanities, social sciences or other related scientific fields. With the application, that has to be written using this application form, the applicants must submit:
A Curriculum vitae in written by using the Europass format by using this template
A certified copy of the diploma of undergraduate or graduate university study or a degree of Master of Science
Written statement of the institution or of the candidate concerning the willingness to pay the scholarship
A certificate of undergraduate or graduate studies or MA studies (with a grade point average)
Letters of recommendations by two university professors written by using this recommendation form
Evidence of knowledge of a least one foreign language  (English or German)
Evidence of previous research activities (copies of published works), if there are
Citizenship certificate (for Croatian nationals).
The forms necessary for the application are the following: (application form, Europass CV template and recommendation form). The first level of selection will be based on a review of the submitted, documentation which will select the candidates who qualify for an interview. The second level of selection will be an interview, which also has a selective role. The Commission may request additional evidence of professional work (candidates can present their unpublished work). The tuition fees for postgraduate doctoral studies is 7.000,00 kn per semester (for students in full-time employment for students and part-time) or a total of 42,000 kuna. The Commission may establish for candidates who did not graduate in philosophy that they have to pass a supplementary examinations. Candidates are required to pay 500kn for supplementary examinations.
Applications should be submitted to the following address:
Filozofski fakultet u Rijeci,
Sveučilište u Rijeci,
Sveučilišna avenija 4,
51 000  Rijeka (Croatia)
The deadline for applications is 60 days from  the  date of the publication of this announcement in printed form. 
Fees
The tuition fee for 2017/2018 entry to our PhD Programme has been set at 14000 HRK (about 1900€) for full time and part time students. Fees are for a year of study, are normally payable at the start of each year of tuition, and are subject to change in further years of study.
[ X ]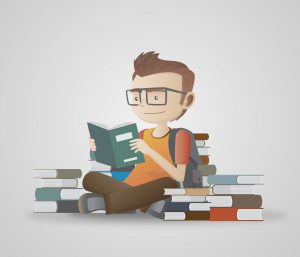 Our students
Enrolled in 2016/17 
1. Katerina Jovanović
2. Aleksandar Šušnjar
3. Nikola Vujačić
4. Maja Bulatović
5. Tomislav Miletić
6. Kristina Lekić
Enrolled in 2015/16 
1. Leonard Pektor
2. Denis Paušić
3. Matija Lukač
4. Marko Luka Zubčić
Enrolled in 2014/15
1. Crnko Tamara
2. Čop Tomislav
3. Grčki David
4. Kopajtić Jelena
5. Magaš Iva
6. Stanković Renato
Enrolled in 2013/14
1. Ivona Novak
2. Ida Mahmutefendić
3. Marvin Dupree
4. Silvana Vozila
5. Martina Rajnović
6. Ivan Vitas
7. Smilja Cukrov
8. Andrea Mešanović
9. Mirela Fuš
Enrolled in 2012/13
1. Iva Vlah. Supervisor: Boran Berčić
2. Julija Perhat. Supervisor: Nenad Miščević
3. Ines Skelac. Supervisor: Nenad Smokrović
4. Ana Smokrović. Supervisor: Snježana Prijić Samaržija
5. Gabriela Bašić.  Supervisor: Berislav Žarnić, Co-supervisor: Nenad Smokrović
Enrolled in 2010/11
1. Ivan Cerovac. Supervisor: Elvio Baccarini
2. Ernie Gigante Dešković.  Supervisor: Elvio Baccarini
3. Martina Blečić. Supervisor: Nenad Miščević
4. Aneli Dragojević Mijatović. Supervisor: Snježana Prijić Samaržija
5. Linda Maraš Krapić.
6. Zdenka Brzović. Supervisor: Predrag Šustar
7. Marko Jurjako. Supervisor: Nenad Smokrović, Co-supervisor: Luca Malatesti
Enrolled in 2009/10
1. Daria Jadreškić. Supervisor: Nenad Smokrović
2. Inka Miškulin. Supervisor: Snježana Prijić Samaržija; Co-supervisor: Luca Malatesti
Enrolled in 2008/09
1. Dr. Marin Biondić. Awarded the Degree of Doctor of Philosophy. Dissertation title: The nature and value of prenatal and after-death nonexistence   (Priroda i vrijednost prenatalnog i postmortalnog nepostojanja). Supervisor: Boran Berčić
2. Zvonko Mihalović. Supervisor: Snježena Prijić Samaržija
3. Saša Vukosav
Enrolled in  2007/08
1. Milica Czerny - Urban.  Supervisor: Elvio Baccarini
2. Iva Kranjčić. Predrag Šustar
3. Radojka Savić. Supervisor: Luca Malatesti
4. Dr Iris Vidmar. Awarded the Degree of Doctor of Philosophy. [ Dissertation title: The nature of fictional testimony and its role in reaching, fulfilling and promoting our epistemic aims and values. Supervisor: Snježana Prijić Samaržija ]
5. Dr Filip Čeč.  Awarded the Degree of Doctor of Philosophy. [ Dissertation title:  A libertarian theory of free will (Libertarijanistička teorija slobode volje). Supervisor: Boran Berčić ]
6. Dr Nebojša Zelić.  Awarded the Degree of Doctor of Philosophy. Dissertation title: The idea of public reason (Ideja javnoga uma)  Supervisor: Elvio Baccarini
7. Dr Peraica Ana.  Awarded the Degree of Doctor of Philosophy. [ Dissertation title: Photography as evidence (Fotografija kao dokaz). Supervisor: Snježana Prijić Samaržija ]